Expansive Quality from a Compact System
Space Limitations? No Problem
Delivering expanded low frequency for applications that require excellent audio quality from a compact system, the MM-10 subwoofer allows system designers to create full-range systems where space limitations are a concern, and are adaptable to complement MM‑4XP, UP‑4slim, and Ashby‑5C or Ashby‑8C loudspeakers.
Different Models For Your Needs
Available in three models: the MM-10XP, with IntelligentDC technology, is powered by an external power supply; the MM-10AC includes an internal power supply and connectors to AC input and output; and the MM-10ACX includes onboard DC power and audio routing for driving other loudspeakers. A single MM-10ACX can power the following options: one UP‑4slim UltraCompact Loudspeaker, two MM‑4XP Miniature Self-Powered Loudspeakers, two Ashby‑8C ceiling loudspeakers, or up to four Ashby‑5C compact ceiling speakers.
Big Sound For Small Spaces
The MM-10 subwoofer works for background music, portable AV systems, or compact voice reinforcement systems, and has options for ceiling mounting, weather protection including rain hoods, and custom color finishes.
The Self-Powered Advantage
Meyer Sound has been pioneering self-powered loudspeakers for professional installations and touring since 1995. We've committed to self-powered systems because we know they deliver unrivaled clarity, reliable performance, value, and ease of use.
If you've been thinking about investing in a self-powered system, you've come to the right place.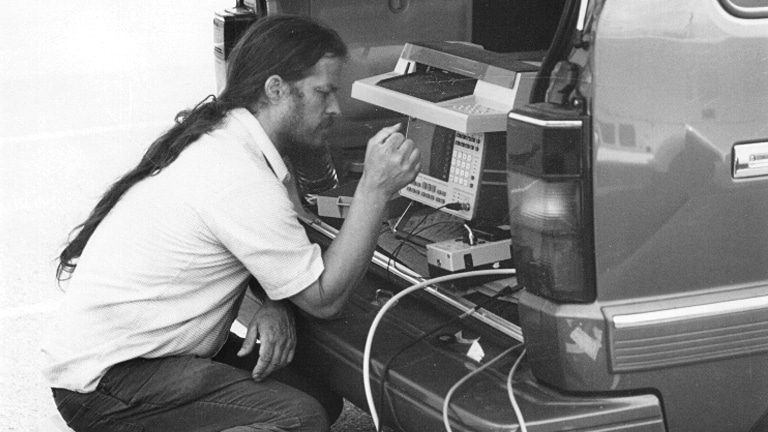 First, a Little History...
The story of self-powered loudspeakers is in many ways the story of Meyer Sound itself.
In the 1970s, sound reinforcement technology was inconsistent science at best, and at worst, led to show-ending failures. A young John Meyer, designing loudspeakers for San Francisco's McCune Sound Service, wanted to bring quality and reliability to sound systems, and he knew the answer lay in self-powered loudspeakers. In 1979 Meyer founded his own speaker company; early Meyer Sound innovations include the iconic HD-1 self-powered studio monitor launched in 1989.
Today Meyer Sound offers a full range of self-powered sound reinforcement products. Meyer Sound systems can be found on tour with artists ranging from Ed Sheeran to Metallica, on Broadway and London's West End, and in performance venues from the San Francisco Opera to the Vienna Philharmonic not to mention sports stadiums, cruise ships, and houses of worship around the world.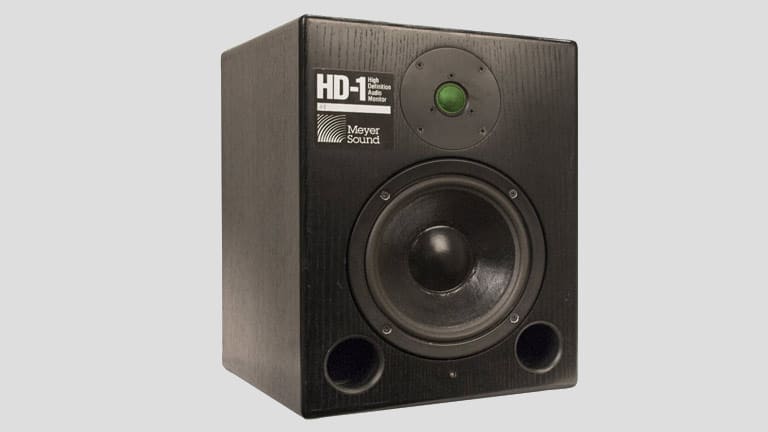 Why Self-Powered?
Self-powered loudspeakers offer several advantages over their passive counterparts when it comes to fidelity, reliability, and simplicity. The great part is, you'll start to reap the benefits of a self-powered system before you even power up.
Ease of deployment: System set-up is so much easier when you have fewer components and fewer cables to worry about being miswired. Since self-powered loudspeakers incorporate amplification, you'll never have to deal with matching speakers to amplifiers or connecting components. You don't have to worry about calibration of gain and crossover setting which means more time focusing on the show. Eliminating amp racks doesn't just streamline system deployment, it streamlines your inventory whether you're a rental house or a road warrior. And when you consider that the average amp rack weighs nearly 300 pounds and takes up four feet of truck space, the efficiencies get even clearer. Let alone when you want to fly the amplifier racks to get closer to the speakers, often requiring more rigging points and more motors.
Predictable, reliable operation: Internal amplification is closely matched to drivers. Because individual components have been optimized during manufacturing, you can expect consistent sound from show to show. Built-in, factory-optimized protection circuitry provides extra assurance without degrading signal quality. And, when you have less equipment, you have less risk of failure.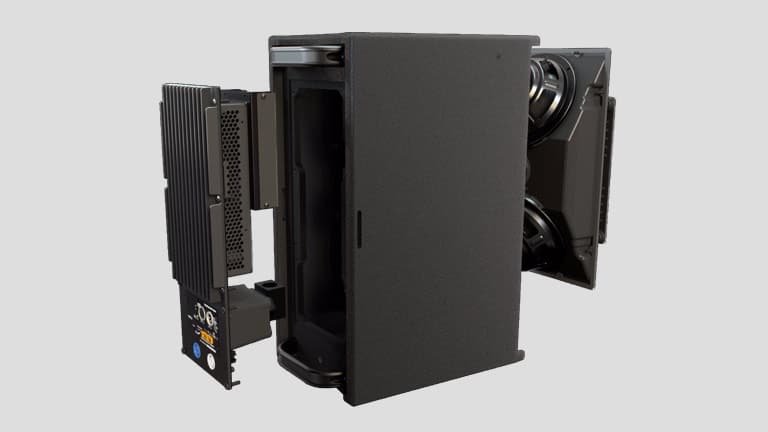 Better frequency and phase response: Because self-powered loudspeakers incorporate sophisticated processing, they are calibrated to exhibit optimal response curves in key performance parameters. Active crossovers are more precise, sophisticated designs, and bi-amped systems are time aligned, eliminating phase issues. The result? Accurate sound throughout the speaker's range, at any volume level.
Unparalleled clarity: In powered monitors, internal amplifiers are precision-matched to drivers, delivering optimal power at all times for cleaner sound. And because amps are built into loudspeaker cabinets, there's no need for long lengths of connecting cable, which can become prone to distortion and signal loss.
Tighter transients: Since self-powered loudspeakers have very short internal cables, amps inside can more effectively dampen driver mechanical motion, which leads to better sonic accuracy and tighter, crisper transients. (And, there's none of the loss in levels and signal quality inherent over long cable distances.)
Certified Safe: Nothing matters more than the safety of your staff and customers. Because self-powered loudspeakers incorporate amplification, they must undergo rigorous testing by Underwriters Laboratories and other international organizations to ensure they operate safely and guard against the risk of fire, electric shock, and inadequate structural design. Enjoy peace of mind knowing Meyer Sound powered products are certified by FCC, UL, CSA, CE, and CEE the most stringent agencies in the business.
The Problems with Passive
What about passive loudspeakers? At first glance, passive systems may seem like a bargain. But we already know that passive systems require more components and accessories than powered systems. Sonically, they exhibit potential for signal loss over distances, and it is very hard to ensure consistent, optimal sound and volume as amplifiers have many variables to consider when being matched to loudspeakers, such as cable lengths and gauge as well as the number of speakers connected to the amplifier.
Passive systems are often touted as easy to service. But because powered loudspeakers are so complex to design and build, self-powered loudspeakers usually represent the top innovations from leading manufacturers. Better quality translates to better reliability, which means fewer maintenance issues in the long run.
At face value, passive systems might seem less expensive and easier to maintain. But once you start adding in amps, cables, and other components not to mention increased transport and labor costs you'll find that those savings just don't add up to a better value.
Step Up to a Self-Powered System
Once you recognize all of the advantages inherent in self-powered loudspeaker systems, it's easy to understand why the world's top venues and productions rely on them to deliver consistently stunning sound.
Find a Reseller

MM-10 Accessories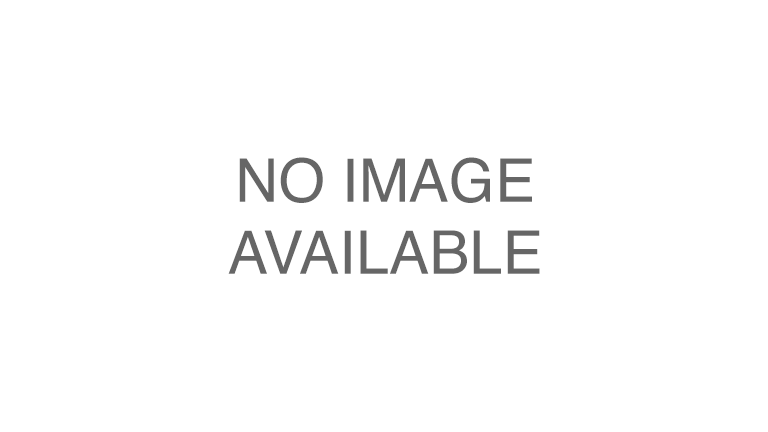 U-bracket - for MM-10 (M10 hardware)