May 26, 2016
San Francisco-based architecture firm EHDD has lately been at the forefront of many of the city's high-profile projects. Most recently, EHDD's work at SFMOMA's transformed Phyllis Wattis Theater is making headlines with the museum's long-awaited reopening. In this Q&A, EHDD Principal and President Duncan Ballash shares his thoughts on the importance of sound in architecture, and the vital factors and considerations that go into making each project the best it can be. Hear from Ballash on why sound and acoustics are a key consideration in architecture.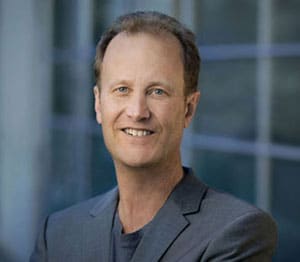 Q: San Francisco is known for its tolerance and forward-thinking policies. How has EHDD's location shaped its philosophy over the years?
Ballash:
Joe Esherick founded EHDD in San Francisco in 1946 after moving west from the East Coast. His goal was to develop architecture that was appropriate to the region—its weather, lifestyle, and culture. This resulted in buildings designed from the inside out with an emphasis on the user experience. Since style was not a consideration, Joe focused on light, connections to the outdoors, how spaces would be used, and how they would perform as environments for people.
Q: EHDD's motto is, "Civilization makes the greatest advances when innovators, visionaries, and creative thinkers dare to imagine a better world." How has this philosophy impacted your project design?
Ballash:
As an institutional architecture firm, most of our clients' missions focus on advancing civilization in some way. As we've been imbedded in our clients' visions over the years, EHDD's mission has evolved to be in line with our clients' goals of making a better world. This requires an attitude where every project builds upon our past work—we're constantly pushing design solutions forward.
Q: Delivering an extraordinary user experience is one of your main goals—that mission is also shared by Meyer Sound. What processes have helped you to deliver on that promise?
Ballash:
It requires taking the time to truly understand a client's needs—how a space will be used and how it can be made better than what they had before. This is accomplished through a series of workshops where our main role is listening and provoking conversation.Attention to detail is important—visual and spatial esthetics, touch, balanced light, and acoustics all play a vital role in creating a space that feels comfortable and works for its intended use. We often use full-scale mock ups to test designs and materials for meeting our design goals.
Q: The New York Times' achitecture critic Michael Kimmelman recently wrote, "Sound may be invisible or only unconsciously perceived, but that doesn't make it any less an architectural material than wood, glass, concrete, stone, or light." Do you agree? How does this idea inform your work?
Ballash:
I have never thought of sound as a material, but more of an interaction with the materials—much as the relationship between a building and light. What will the interactions and the opportunities be? How it will be used? The play of light and sound is what animates a space, as well as its relationship to other spaces within a building. These properties help define a space's character and feel.
Q: Today there is often a premium on designing multi-use spaces, and that goal can bring huge acoustical challenges. How do you approach these sonic challenges in your design process?
Ballash:
Acoustic flexibility is just as important as layout flexibility. Understanding how a space may be used, what the challenges are, and what options should be considered are all important when starting the design process.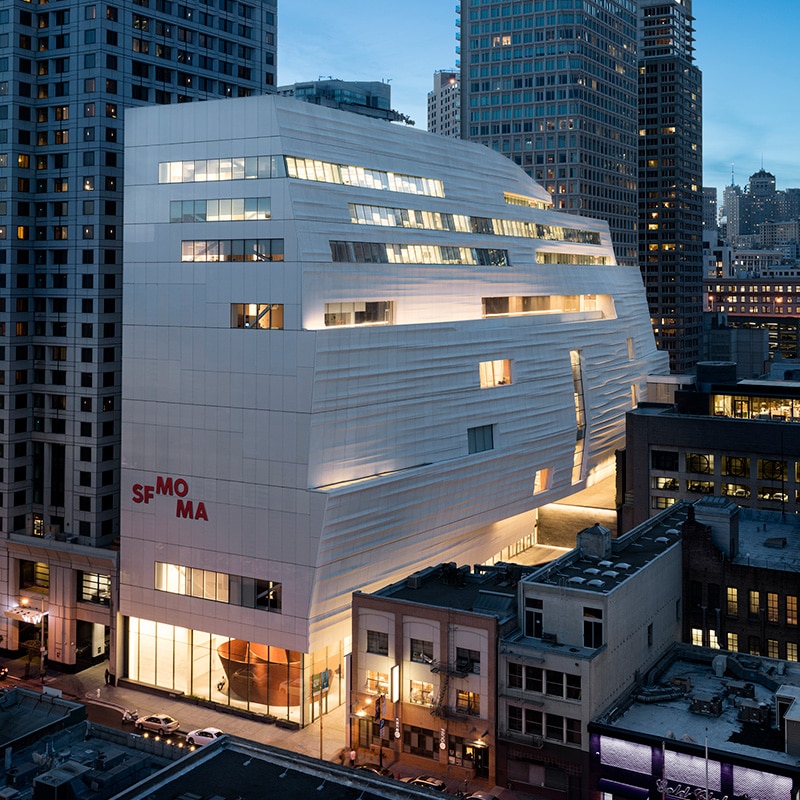 Q: The newly designed SFMOMA is big news on the world cultural front. Your firm handled the complete overhaul of the legendary Phyllis Wattis Theater. What were some of the specific challenges you needed to address?
Ballash:
The museum requested a design that would accommodate film screenings, lectures, discussions that include staff meetings, music performances, and special events. This type of flexible, relatively small performance space is something we see as a trend in both cultural and educational buildings to meet a variety of assembly needs.The first thing we looked at was designing a flexible stage. It would need to have easy accessibility from audience seating, be large enough to accommodate moderate live performances, and be equipped with projection screens, masking, and drapery to support various uses. Of course, a seating layout with good sightlines and accessibility was also a must.Next, we looked at the necessary acoustic requirements for the different room uses and how they would affect the room's geometry and wall finish selections. Half of the original theatre was located below a new, planned, 10-story addition to the museum, which required supporting structures to extend down to new foundations. This effectively cut the theatre space in half, resulting in a total gut of the original space. In developing the new theatre within the existing space, a new shell was built for us to work with.
Q: And what led you to choose a
Constellation
acoustic system for the Wattis Theater?
Ballash:
We first looked at designing a space with physical acoustics. When we analyzed the planned uses for the theatre, we determined that a great acoustical challenge arouse from the lowered ceiling created by the new overhead beams and the resulting geometry associated with the museum expansion.At that point we discussed the idea of using Constellation, which digitally alters the acoustics of a space to the optimal reverberation time without the challenges of spatial geometry. Constellation would also provide the ability to connect the stage to the audience, increasing the room's effectiveness for lectures and staff meetings.The results have been spectacular. The acoustical presets give us the option to turn the microphones on and off as needed so the room can be tuned to accommodate any event, resulting in a flexible space to meet the varied needs of SFMOMA.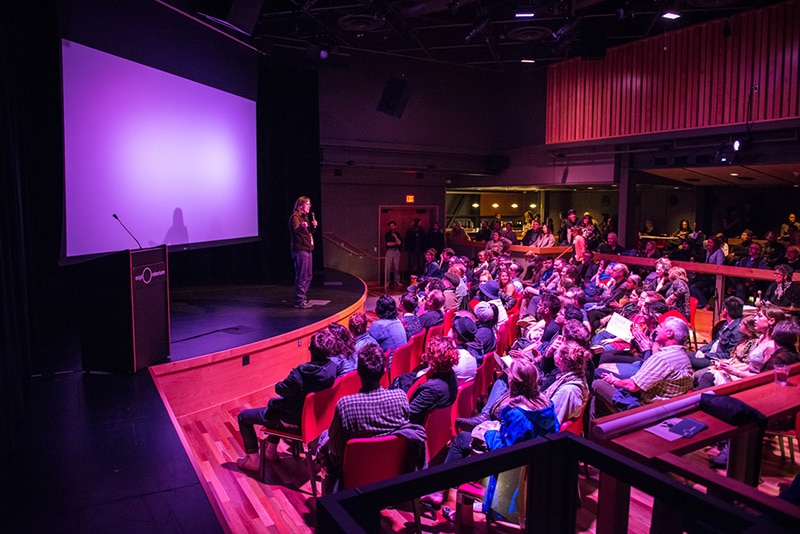 Q: Can you talk about your previous experience with Constellation and how this solution has aided you in delivering designs that have created extraordinary user experiences?
Ballash:
This is the second cultural project into which we have incorporated Constellation—the first was the Exploratorium's Kanbar Forum at Piers 15 and 17 in San Francisco. This space also called for flexibility in use—for film, events, classes, and lectures, as well as additional uses that haven't even been thought of yet! Constellation has provided perfect acoustic and audio support for all possible uses, rather than a solution that worked just OK for many different needs.
Q: As companies look for ways to manage project costs and maximize the use of available space, how can a solution such as Constellation make good business sense?
Ballash:
The trend towards flexible performance and classroom spaces is driven in large part by a need to be more efficient in building space, and to get more out of the spaces that are already built. Often the different uses considered for a space have different acoustical requirements. Constellation transforms and optimizes a venue's acoustics for each specific use, eliminating the need for multiple complex systems.
Q: At what stage should an architect bring in a sound designer or acoustic consultant?
Ballash:
It depends on the project. For spaces that require high-performance acoustics and/or audio reinforcement, we think these specialists need to be at the table during programming so that the correct requirements are accounted for.
Q: With sound so central to our quality of life and technology so rapidly changing, what role does architecture play in shaping our future experiences?
Ballash:
I think we're going to see technology integrated much more into built environments. This will include interfaces with lighting, heating and cooling, acoustics, and other environmental factors, which will be controlled by smart room systems. The result will be more comfortable and sustainable spaces for people to live and work in.